Failing an EHO inspection - what
happens next
Inspections by Environmental Health Officers (EHOs) are a routine part of running a food business, but what happens if your premises are not up to scratch? We look at the possible reasons for failing an inspection, the types of notice you could be served and what you should do next.
Reasons for failing an EHO inspection.
There are many reasons your catering business could fall short of hygiene standards. Out of date food, evidence of cross-contamination, employee ill-health, signs of infestation, general cleanliness – all will give EHOs reason to believe your premises are in breach of health and safety legislation, and therefore pose a risk to public health.
Of course prevention is better than cure. By working with your local EHO you can ensure your premises maintain high standards of safety and hygiene. But if standards slip and your business falls short of health and safety requirements, what happens next?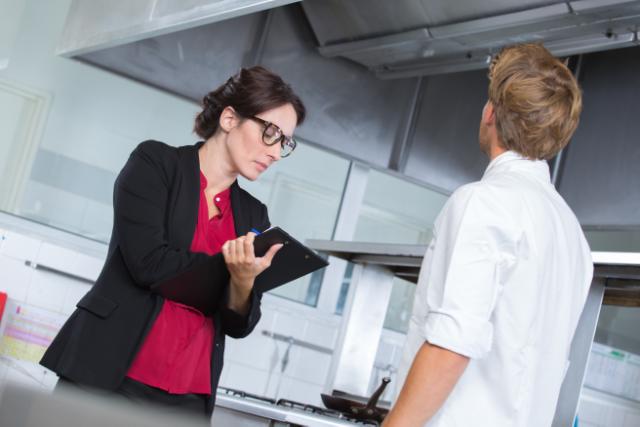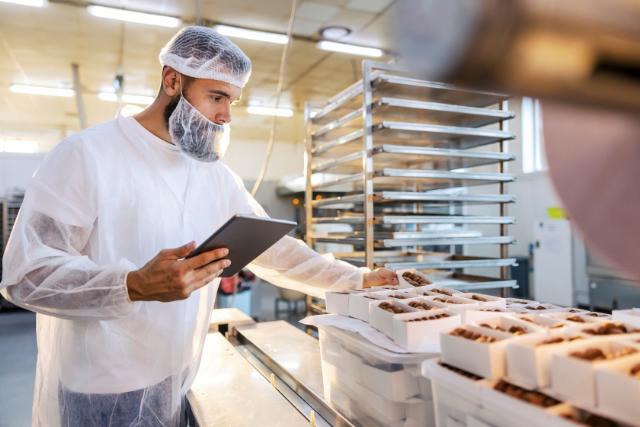 What happens if I fail an EHO inspection?
The next steps will depend on the severity of the contravention. For minor issues the EHO will provide written advice on how you can make improvements. More serious offences will lead to the appropriate level of notice being served. This will often specify a deadline by which to rectify the situation.
In this case, following the inspection you will receive a letter detailing any improvements you need to make as well as a deadline to make them.
The notice can include banning you from using certain equipment or processes until improvements have been made. Your business will be revisited to make sure you have made the improvements.
In the most extreme cases, or if you fail to comply with an EHO's notification, your business can be closed and prosecutions pursued.
What different types of notice are there?
Improvement notice – these are issued when a breach in the law that needs to be addressed has been identified. It will tell you what needs to be improved and give you a deadline by which to rectify the issue. The deadline will be at least 21 days but can be longer depending on the seriousness of the breach and how quickly it can be put right. If you receive an improvement notice, it's important to take immediate steps to comply and contact the specified Environmental Health Department if you're not able to meet the deadline specified.
Prohibition notice – these are issued for more serious health and safety problems and, unlike an improvement notice, ban you from using certain equipment or following certain processes. A prohibition notice is issued in cases of serious risk to the public. Unlike an improvement notice, a prohibition notice does not provide a deadline, but that equipment or process cannot be used until the matter is resolved. In most cases, this will close your business down until further notice.
Prosecutions can follow both types of notice, either because of a failure to comply with the notice, or for the initial health and safety breach.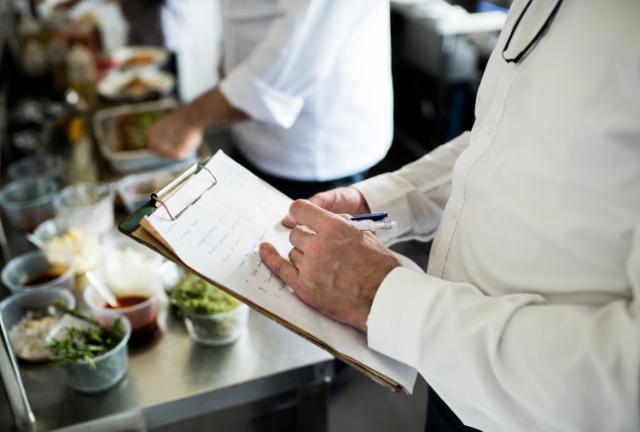 There are lots of examples where this has happened with devastating consequences for the owners.
In 2017, the owner of a fish and chip shop in Oldbury was jailed for eight months after EHOs found filthy premises, leaking waste pipes and poor food handling practices, while in 2009 a Birmingham cafe was closed down after it catered for a West Midlands Police event and 47 police officers fell ill with food poisoning. EHOs prosecuted the business owner for four counts of breaking food hygiene laws, including the presence of Staphylococcus aureus organisms in food.
What if I disagree with the EHO's findings?
If you feel the result of your inspection is inaccurate or unfair you can appeal against it. If an inspector asks you to improve something in your food business, but does not serve an enforcement notice, any disagreement should first be discussed with the inspector.
If this does not resolve the issue you can request the name of their manager and take the matter to them in person or in writing.
If you disagree with a formal notice, refer to the documents supplied with the notice you have been served. These should contain guidance on how to appeal.
Alternatively you can write to your local authority's chief executive or your local councillor, ask your MP to take up your case, or make a complaint to the Local Government Ombudsman (LGO).