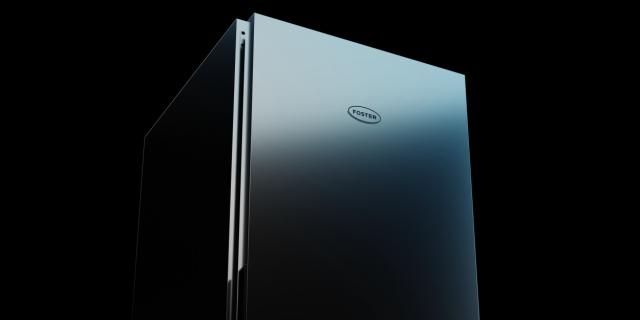 Foster's Slimline Cabinets Available on R290
Foster Refrigerator is pleased to announce that from today, our range of Slimline cabinets are available on energy efficient R290 hydrocarbon refrigerant as standard.
The updated Slimline range also has the award winning +stayclear condenser fitted as standard. The +stayclear condenser unit will reduce the amount of time you need to spend maintaining your fridge or freezer and save you money by reducing the chance of breakdown.
"At Foster, we are dedicated to make our products to be as energy efficient as possible," said Senior Product Manager Gareth Hunt. "We have remodelled the inside of the cabinet to improve airflow and increase cooling efficiency with new rear air ducts."
Our Slimline cabinets can adapt perfectly to any compact or awkwardly shaped working environment, yet still offers outstanding storage capacity, style and efficiency.