Innovative and flexible solutions from Foster
An innovative extension to our counter range, the Foster FlexDrawer offers flexible counter storage solutions for even the most demanding of professional kitchens.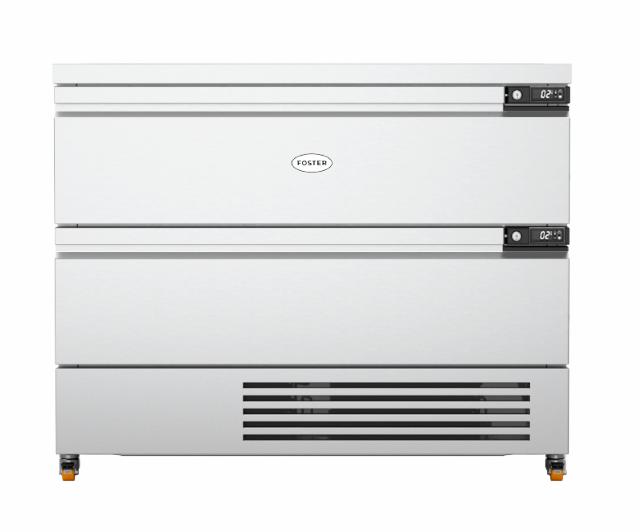 Packed full of innovation for the most demanding kitchens
The FlexDrawer is so versatile – it can be used as a work station or grill station, all with storage at the point of preparation.
Incredibly flexible
Our standard models' clever drawer design holds up to 3x GN 1/1 pans wide, meaning ALL space is usable.
Massive strength
Drawer runners can hold up to 200kg meaning unrivalled quality is assured.
Perfect partner

Designed to accommodate hot cooking equipment such as broilers, griddles and induction hobs.
FlexDrawer cabinets
Can change temperature from fridge to freezer at the touch of a button.
Take a look inside the FlexDrawer