Key things to consider when designing
a commercial kitchen
Here are some additional commercial kitchen design tips to consider.
Rules and regulations
Today, chefs are responsible for compliance with rules and regulations in their kitchen. As such, they must be aware of current legislation concerning waste management and food hygiene.
UK commercial kitchen design regulations include:
Regulation (EC) No. 852/2004 on the hygiene of foodstuffs

The Food Hygiene (England) Regulations 2006 (as amended) (and equivalent regulations in Scotland, Wales & Northern Ireland)

The Building Act 1984

Food Safety Act 2006

Environmental Protection Act 1990

Water Industry Act 1999.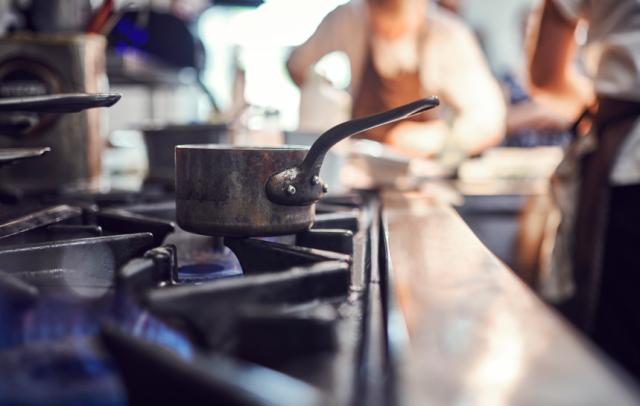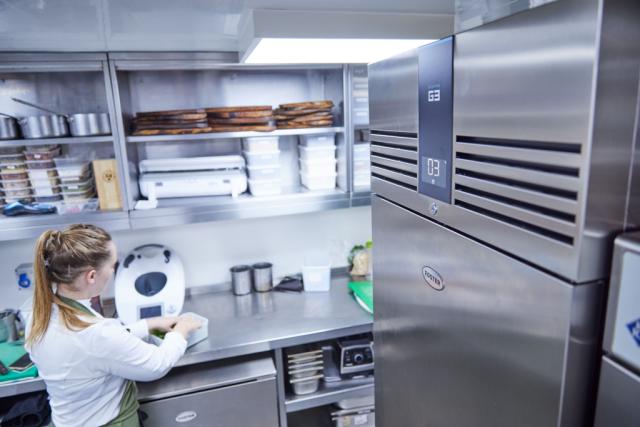 Storage space
The amount and type of storage you need will depend on:
Size of kitchen

Your menu

Volume of business

Delivery frequency

Duration of storage

Type of storage (including frozen, refrigerated or dry)

Types of food including meats, poultry and fish
Once you have defined these, you will be able to define how much storage is needed for:
Raw materials

Food prep

Food awaiting service

Equipment, utensils, crockery and cutlery

People

Equipment such as refrigeration and cooking

Waste management systems

Janitorial storage for cleaning utensils and products.
Ventilation
Temperature control is a critical element of a commercial kitchen as business owners are legally required to include adequate and effective ventilation. As such, commercial kitchen ventilation design is important to consider when laying out your kitchen.
Waste
By implementing food disposal system procedures, you can ensure that food for disposal is not used in any food preparation. This includes clearly identifying all food for disposal.