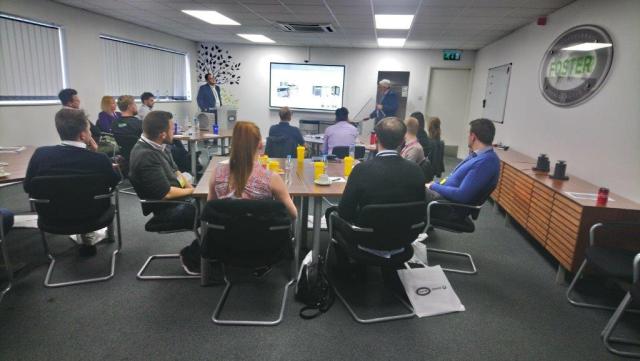 Dealer Training a Success
Last week, Foster Refrigerator and Gamko hosted another fully-booked dealer training event which proved to be as successful as ever with visitors from across the UK, Ireland and The Netherlands.
The two-day event gave dealers the opportunity to see our King's Lynn factory and testing facilities, learn about our product ranges with product demonstrations and advice from Foster and Gamko's knowledgeable team.
"I thoroughly enjoyed the dealer training. It was fun and very informative," said Danny Craig of Fulcrum Commercial Kitchens. "Seeing the factory and listening to your experts gave me even more confidence in your brand - I can see why Foster are the number one in refrigeration."
Antony Huburn, Business Development Manager at Fatboys Catering Equipment said, "What a great company and excellent staff, had a great 2 days of training and look forward to working with you for a long time. I recommend this training course to anybody in our industry."
The next Foster and Gamko dealer training will be announced shortly, to register an interest in this free training event, please sign up here.