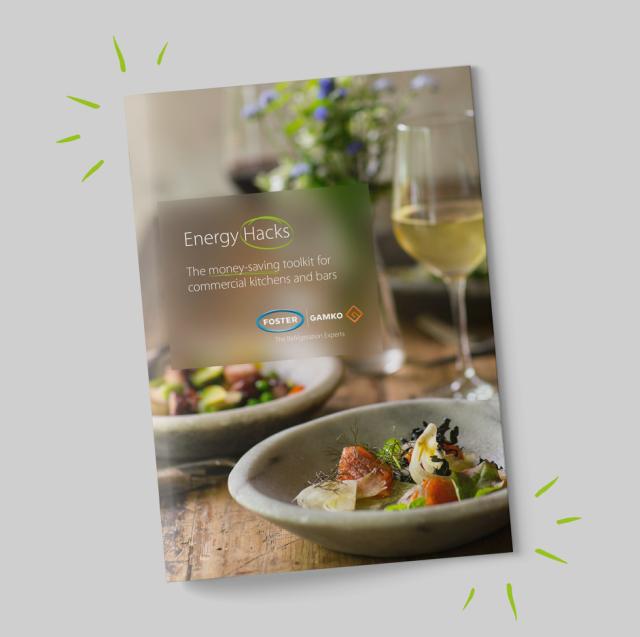 Foster and Gamko Unveil Energy Hacks Toolkit
As hospitality's energy crisis remains high in the headlines, the refrigeration experts, Foster and Gamko, are launching a dedicated support toolkit of practical energy saving hints, tips and hacks for professional kitchens and bars.
The free, downloadable resource also includes ways for operators to access highly valuable face-to-face support, finance options to free up vital cash flow and ground-breaking, energy-smart equipment.
Aimed squarely at supporting operators and catering equipment distributors, Foster and Gamko's Energy Hacks Toolkit is available to download for free now. The resource has been created by the company's team of experts, offering simple, best practice energy-saving advice, equalling real-world savings running into thousands of pounds per year.
Foster and Gamko are also inviting operators to put them to the test through free energy audits and have their team on hand so you can speak to an energy expert and start saving today. Included as well are testimonials from chefs working on the front line, and advantageous leasing and interest-free credit packages.
Foster and Gamko UK Commercial Director, Rebecca Vincent said: "Operating sustainably has long been a pillar of UK commercial kitchen and bar life, yet with the country in the grip of a serious energy crisis, allied to the fallout from the Government's mini budget which one operator predicted could cost thousands, if not millions of jobs – suppliers need to step up.
"As a leader in sustainability, Foster and Gamko are committed to supporting the hospitality industry with workable, easy-to-implement solutions, and innovative products that can help ease the burden. This toolkit may not solve every challenge that our beloved industry is facing, but several measures can be taken to maximise the energy efficiency of kitchens and bars, offering trusted consultancy and real-world cash savings at a time when it's most needed! I urge anyone working in hospitality to download our Energy Hacks toolkit today!"