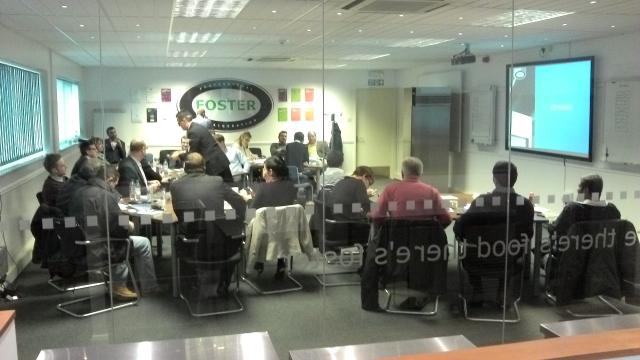 Foster Refrigerator and Gamko launches new format dealer training
Foster and Gamko hosted the first dealer training session in a new and improved format last month.
In total, twenty dealers attended the two-day event, which took place at our factory in King's Lynn. Participants were given a tour of our factory and test facilities, in-depth product demonstrations, and our knowledgeable team was on hand to give advice.
"We have had great feedback from the new format," Melissa Gates, Regional Support Manager said. "We don't limit our training to just our product ranges, we include information about any changes to legislation that will affect our industry. Sharing knowledge is so important, and it's a two-way process, we learn from our dealers as well."
Mark Lappage from Godfrey and Lappage said, "It's been a long time since my last visit to dealer training, it has moved on leaps and bounds! Everyone in the room was involved, sharing information and it was fun as well.
"If you get offered the opportunity, my advice is to go."
While Simon Dann from Sprint Group said, "Very informative couple of days at Foster Refrigerator, thanks to all the team there for their time."
The next Foster and Gamko dealer will be announced shortly, to register your interest, sign up here.