Food Equipment Group –
the best in class group of ITW
For over a century, Illinois Tool Works' food equipment group of premium brands have been dedicated to working with food service professionals to deliver quality, reliable product solutions and services, empowering customers to focus on what they love doing – creating and serving great food and experiences.
The secrets of our success
ITW, a Fortune 500 company (ranked #204), is a world leading diversified manufacturer of specialised industrial equipment, consumables, and related service businesses. The continued success of our business is founded upon ITW's unique business model which blends customer-back innovation, a decentralised entrepreneurial culture and an 80/20 business process with central pillars of integrity, respect, trust, shared risk and simplicity.

This tried and tested recipe for success has led ITW's food equipment group to turnover $2.2 Billion a year and manage a portfolio of over 1,500 patents in refrigeration, warewash, cooking and baking, food preparation, weighing and wrapping, and ventilation divisions.
Benefits to our customers

Our customers benefit from this as we're able to leverage technologies developed across ITW (for example our +stayclear condenser technology), carry out strategic sourcing programmes to control the cost for our customers, receive financial backing allowing us to offer such services as 0% interest free credit and benefit from a shared pool of award winning world class leaders, engineers, sales and service personnel and more.

Whether your customers are British, Bharani, Bangladeshi, or Brazilian, ITW's food equipment brands will be sold and used in the most professional kitchens, worldwide! Our refrigeration family includes Gamko - the experts in professional drinks cooling, and Traulsen – commercial refrigeration manufacturers seen as the 'Gold Standard' operating in the North American markets.

Extending beyond refrigeration, other known brands you'll see in many professional kitchens include Avery Berkel's weighing scales, Hobart cooking and warewash equipment, Bonnet ovens and cooking lines, plus many more.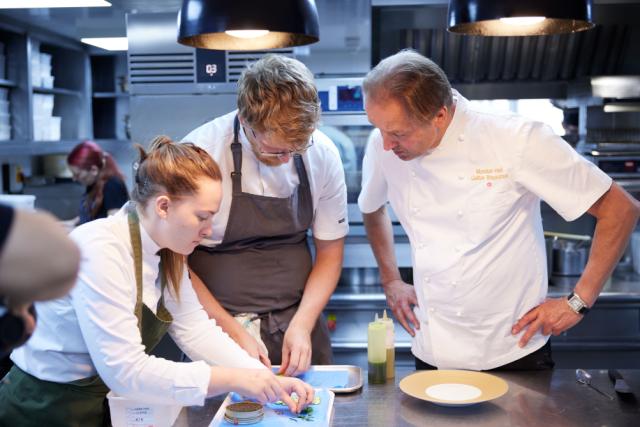 Work with us

Get in touch with us today to find out how our food equipment group can work with you. Whether you're kitting out your café or rolling out a national programme of chains, our experienced and professional team are here to help you.

From the local chip shop, to internationally renowned, award winning chefs, find out why others choose to work with us.