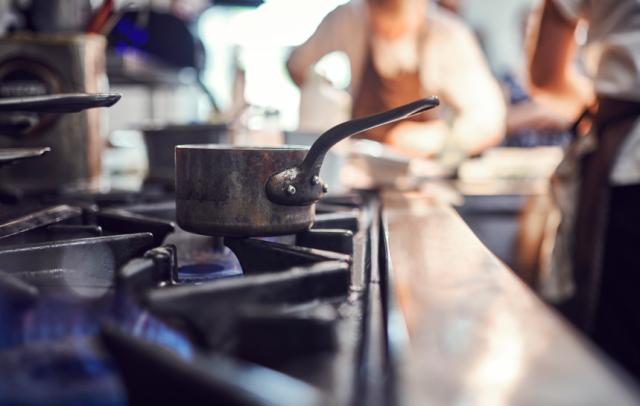 Seven hygiene hazards that could
catch you off-guard
We know it's imperative to keep professional kitchens spotlessly clean, but in a busy and sometimes stressful working environment it can be all too easy for things to get missed. Here are seven common but easy-to-miss hazards you should be aware of to protect your business and your customers.
1) Be careful what you put on the counter.
The space where all your food preparation takes place should be completely germ-free. If boxes or crates have been on the floor you can never be sure what bacteria is lurking on the underside. If they are placed on countertops, make sure you carry out a thorough clean before food touches the surface.
2) Speaking of floors…
The importance of cleaning the floor goes without saying, but how regularly do you move ovens and fridges to clean behind them? Spills, crumbs and general food debris will collect quickly behind your appliances and eventually attract flies, cockroaches and even rats. Clean these areas regularly to prevent an infestation.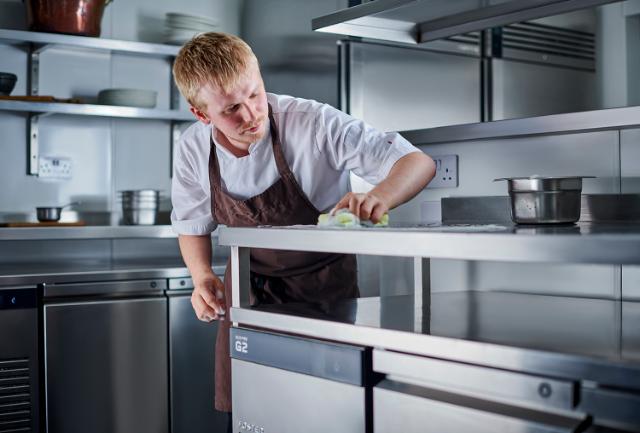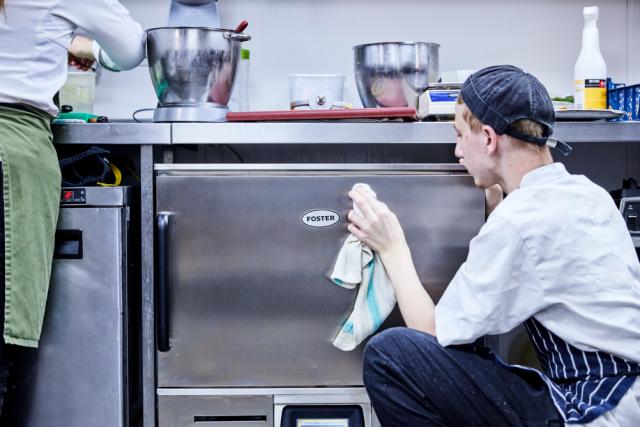 3) Sockets, switches and handles.
How many different hands touch the light switch every day? How about the door handle? Or the fridge door? Anything which is touched can carry bacteria, yet these areas are commonly missed as part of the daily cleaning routine. Don't be caught out!
4) Walls and cooker hoods.
Grease builds up quickly up on the walls, extractor hoods and kitchen appliances, creating a haven for unfriendly bacteria. Left uncleaned, this can result in your kitchen being closed for more than a breach of hygiene standards; a build-up of grease is also a fire hazard, so make sure you use appropriate products to remove it.
5) Cloths and sponges.
The very things you use to clean with can be one of the main causes of cross-contamination in the kitchen. Use disposable cloths wherever possible and throw them away after use. If using re-usable cloths, make sure they are thoroughly washed on a very hot cycle, disinfected and dried properly between tasks.
6) Don't double-dip!
We all know chefs need to taste the food they're serving to customers, but work on the assumption that the food is the only thing of yours they want! When tasting food, use a clean spoon each time to avoid adding any unwanted ingredients to your dishes.
7) Don't let staff in the kitchen if they should be at the doctor's.
We've all been in a situation where we've woken up ill and dragged ourselves into work because we feel guilty taking a day off, but this can have serious ramifications in a professional kitchen. Encourage your staff to report symptoms of illness or infection to their supervisor immediately as it may not be appropriate for them to handle food.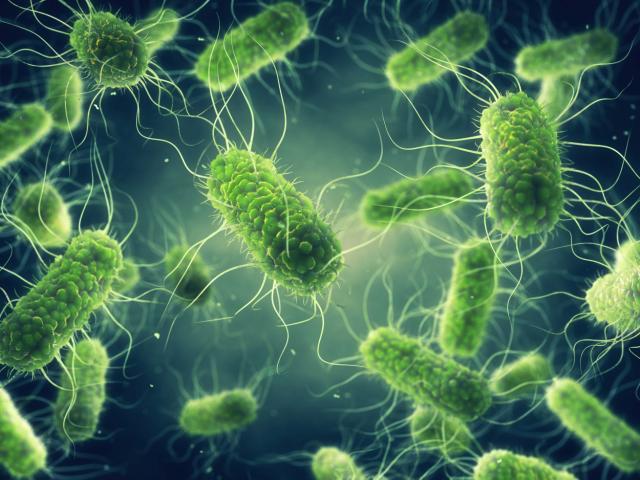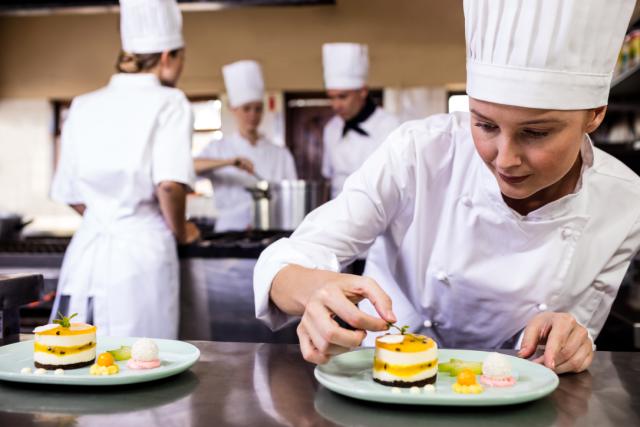 It can happen to anyone.
Even if your last rating was faultless, always remain diligent. A well-known Michelin establishment once received a one star rating which represented a dramatic decline in standards since the restaurant's previous inspection when it earned a five-star rating. This shows that it can indeed happen to anyone, and to avoid this, fulfil your training requirements within food health and safety, including food hygiene.
An effective HACCP system can also help you avoiding a similar outcome. HACCP (Hazard Analysis and Critical Control Point) is an internationally recognised system for reducing the risk of safety hazards in food. It's designed to help you identify and control potential hazards at specific points when food and drinks are made, prepared and served.