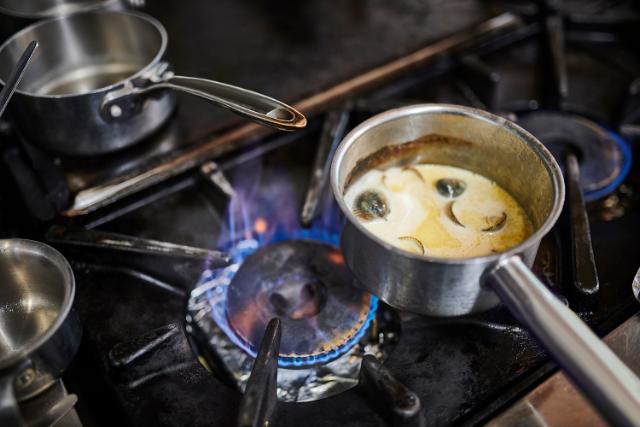 What is HACCP?
Nothing is as important to the caterer as food safety. As a leading industry specialist and guardian of effective food hygiene, Foster has produced a number of advisory guides to help you get the very latest updates on the rules and regulations.
What is HACCP?
HACCP stands for 'Hazard Analysis and Critical Control Points' and if you work in the food and drink industry you need to know about it. It's an internationally recognised system for reducing the risk of safety hazards in food. An effective HACCP system will ensure potential hazards are identified and controlled at specific points when food and drink is produced, prepared and served.
Did you know...

We have NASA to thank for HACCP? It was designed in the 1960s to ensure food was safe for astronauts on the first manned NASA space missions.
Why is HACCP important?
HACCP is important because it's a legal requirement. In January 2006, a new food hygiene regulation act was passed stating all UK food and drink businesses must put a Food Safety Management System (FSMS) in place based on HACCP principles, as well as keep up-to-date records.
Did you know...
Breaking HACCP law could have serious consequences. Failing to comply with the law could lead to your business being shut down.

What are the seven principles of HACCP?


Conduct a hazard analysis

Determine the critical control points (CCP)

Establish critical limits

Establish a system to monitor control of the CCP

Establish corrective action

Establish procedures for verification to confirm the system is working

Establish documentation
Did you know...

HACCP compliance has a range of benefits, including increased management awareness of food safety hazards, reduced risk to customers, fewer product complaints and increased customer confidence. Best of all, you'll be placed in a lower risk category for Environmental Health Officer (EHO) inspections.
What do I need to do to be HACCP compliant?

If you already have a working FSMS based on HACCP principles, carry on as you are; you're already operating within the law and terms of your licence in the UK. If not, you need to implement one as a matter of urgency. The law clearly states catering businesses must be able to show what they do to make food safely and - crucially – be able to provide evidence.
The type of system you need will partly depend on the size and type of your business. Many small catering businesses only need to keep a simple system, as the preventative methods and requirements for record keeping are proportionate to the size of the business. The legislation provides flexibility, requiring procedures based on the principles of HACCP and integration of these procedures with accurate record keeping.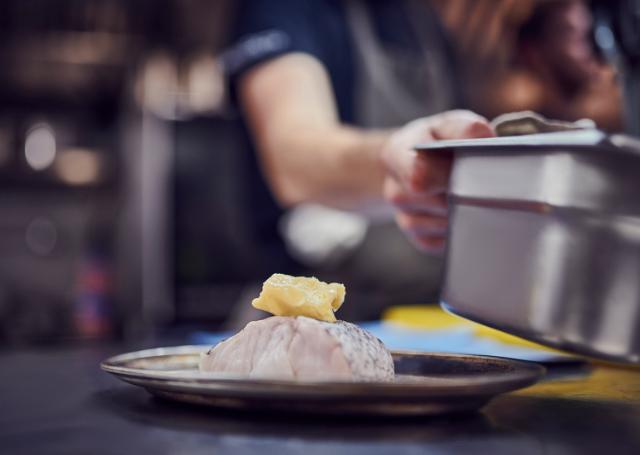 Did you know...
It's not just your customers who will thank you for being HACCP compliant; your bottom line will too. In 2018 a restaurant in Birmingham was fined £50,000 for serving food on unhygienic wooden boards and putting the health of its customers at risk.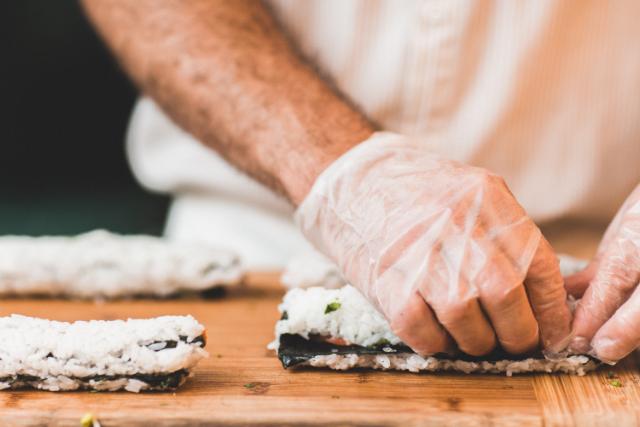 What key aspects does HACCP cover?
Cross-contamination, cleaning, chilling, cooking and management are all areas where hazards can occur and so procedures need to be in place to minimise risk. This covers everything from pest control measures to safe methods of heating and chilling food. It also includes daily checks to ensure high standards of cleanliness.
Is it just management that needs to know about HACCP?
No. Anyone involved in making, preparing or serving food and drink should have an appropriate level of HACCP training. EHOs not only check all businesses have a satisfactory system in place and that all staff are adequately trained, they also look into who trained the staff and how this training took place.
Did you know...

Several levels of HACCP training are available (with level four 'Advanced HACCP' being the highest), so everyone from food processing and packaging operatives or engineers to managers, supervisors, HACCP team leaders, technical managers, consultants and enforcers can further their knowledge.
What can I do to help ensure I am HACCP compliant?
Reduce clutter and remove any old equipment in your kitchen

Check all 'use by' and 'best before' dates of food

Identify areas where you can segregate raw and cooked processes Improve disinfection with easy availability of sanitiser and disposable paper cloths

Ensure hand-washing availability with bactericidal soap and paper towels Improve personal hygiene appearance with clean, ironed whites and crisp hats

Make a simple records system that identifies key critical areas such as delivery, storage, preparation, chilling, thawing, cooking and service

Keep bulk chemicals out of food rooms

Review your training status so you are up to date

Sort out your waste arrangements to reduce risk of pests and set up recycling where possible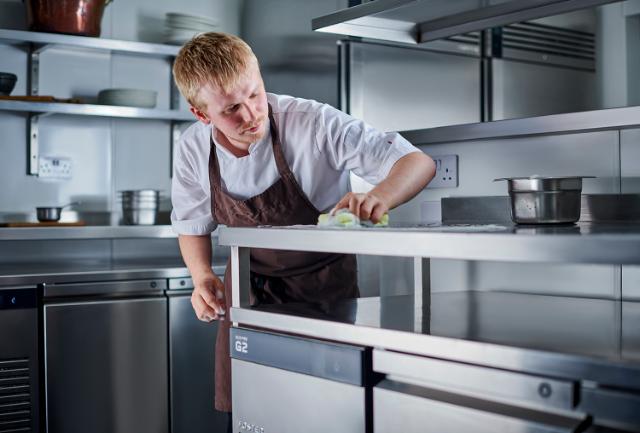 Did you know...

You can find templates for documents online to help you keep accurate records? Each region of the UK has its own version, for example 'Safer Food, Better Business' in England and 'Cooksafe' in Scotland. Here you can find guidelines tailored to the type of business you're in.
The HACCP White Paper
We have a HACCP White Paper explaining the requirements of these laws and how they could affect you. The legislation requires that all food businesses, regardless of size, put in place, implement and maintain food safety management procedures based on HACCP principles. The White paper:

• defines what HACCP and explores how this new legislation will affect both small and major catering businesses
• explores how small catering businesses can set up a food safety management system
• covers where you can access your local information packs, whether your business is located in England, Scotland, Northern Ireland, or Wales
• offers a detailed outline of England's "Safer food, better business" (SFBB) system
• offers handy hints and tips on how catering businesses can comply with the rules, particularly around refrigerated food storage, blast chilling and freezing as well as thawing
• explores the legislation's key points and requirements
• looks at the benefits of the new HACCP requirements

Our White Paper also includes a checklist based on the SFBBs Safe Method Fact Sheets to help caterers ensure their business meets the latest food safety requirements. These areas include cooking, chilling, cleaning, cross-contamination, and management. Our White Paper also highlights the main changes the HACCP system may make to your business. For instance, waste management must be environmentally friendly.