The dos and don'ts of blast chilling
We've put together some handy tips of how how to get the most out of your blast chiller or freezer
Food type
Different foods give up their heat at different rates and therefore there are certain factors that need to be considered when determining chill or freeze time, and which programme should be used. A 10kg meat joint will not have the same chilling requirements as a 10kg of patisseries product.
Density, water content, and fat content all affect the time required to achieve temperature.

Delicacy of the foods' structure and surface must be considered when selecting the programme required.

It's important to remember that product that is hotter than the recommended starting temperature will take longer to chill.

Large joints of meat will not chill within the standard guidelines. In this situation, guidelines recommend that joints are either portioned before chilling or chilled as quickly as possible.

Always check the food product before and after with a hand-held temperature probe and record it.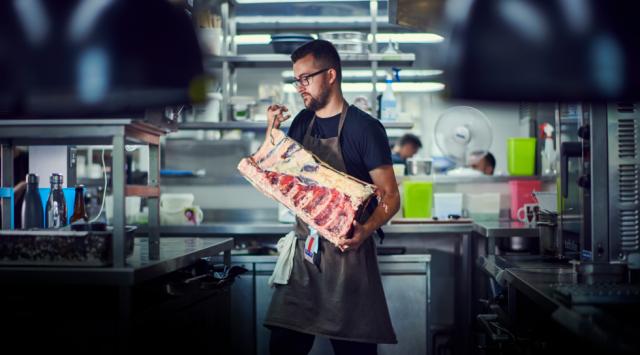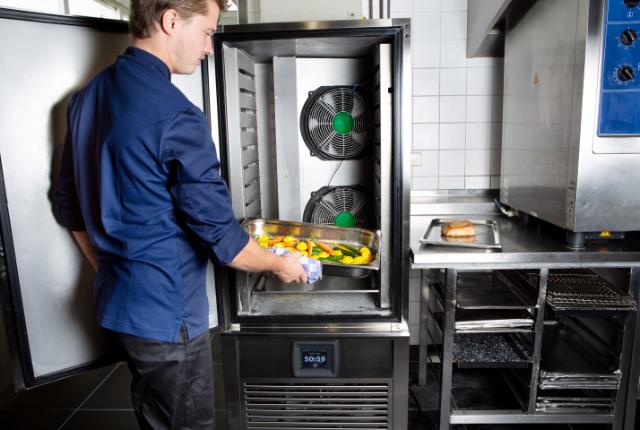 Product usage
The way you use your blast chiller or blast freezer can impact its effectiveness.
Always clean and sanitise the fitted core probe before use.

Pre-chilling the unit is recommended to improve the cooling time.

Weight loadings and the thickness of product should not be exceeded. Foster recommends a maximum loading of 3.75kg per gastronorm 1/1 container.

We recommend that foods are not covered or lidded, as this will extend the time required. Use of deep containers will also extend the chilling time.

It is essential that good airflow passes over the product to facilitate even and consistent chilling. Foil should not be used to cover food if possible.

Do not overfill containers (recommended depth is 25mm) and keep food evenly spread.

Overloading your Blast Chiller results in the required temperature will not be achieved in time.

Allow food to rest after cooking - especially meat to ensure the quality and texture of the end product. Guidelines recommend that food is rested and cooled for 30 minutes before blast chilling.

Decant hot liquids into manageable size gastronorm containers.
And remember, if in doubt, use the probe to ensure safe temperatures are achieved.
You may also be interested in...