Options and accessories
Designed by the Refrigeration Experts. Tailored to you.
To ensure your refrigeration equipment works for you, we have developed a considered portfolio of options for your products and offer accessories to support the efficient running of your kitchen. Contact us for more information on how to find what's right for you.
Shelving
All Foster equipment contain the highest quality, durable shelving solutions for the secure and hygienic storage of food, as standard. We also offer additional shelving, coated and finish options, specialist rackings and bins as well as supports and trayslides.
Nylon coated and stainless steel shelves
Popular choice available in GN 2/1 and GN 1/1 sizes. Easy to wash and keep clean, durable against rust when regularly cleaning etc.

Flexible storage solutions
60 x 40cm bakery racking and 140 bottle capacity racking is available on our best selling G3 cabinet range. Giving you the flexible storage for your cabinets.
Trayslides, clips and support brackets
Anti tilt stainless steel trayslides provide sturdy support and sit within the racking for your shelving of choice. G3 ladder racks are heavy duty as standard and feature toolless removal.

Perfect for busy kitchens
Foster shelving solutions maximise the available space within all units to give you more storage or usable capacity. Meaning that you can spend your time focused in running your kitchen.
Build options
We offer a wide selection of build options across storage cabinets and counters, blast chillers, prep and coldrooms. We understand the importance of customising refrigeration to your needs.
Versatile
Counter splashbacks, saladettes and unit covers, helicoil leads, feet and castors and backs for island sitting units are just some of the many versatile product options we offer.

Where form meets function
From the gold standard in performance stainless steel, hygiene durable aluminium to food safe white laminate, create the look that would suit your kitchen.
Mobile
Delivered with full swivel lockable castors fitted as standard, giving you full mobility for easy access around the unit. Once in position, you can be sure it will stay there.
Electrics and refrigeration
Have unique electrical or refrigeration requirements? As the refrigeration manufacturing experts, speak to us about your unique needs to innovative, energy efficient solutions.
Electricity supply
We offer a range of electrical solutions to meet your requirements, to suit your application and use.

Integral and remote systems
Short on space, operate in a warm environment or need to manage noise pollution? Consider remote systems for your unit for added flexibility.
Award-winning +stayclear condenser
The next generation of the G3 performance enhancing condenser revolutionises the efficient operation of our refrigeration system.

Energy saving
Hydrocarbon refrigerant, one of the greenest refrigerants on the market, is used as standard across our range of equipment. Ensuring our products carbon footprint is as light as possible.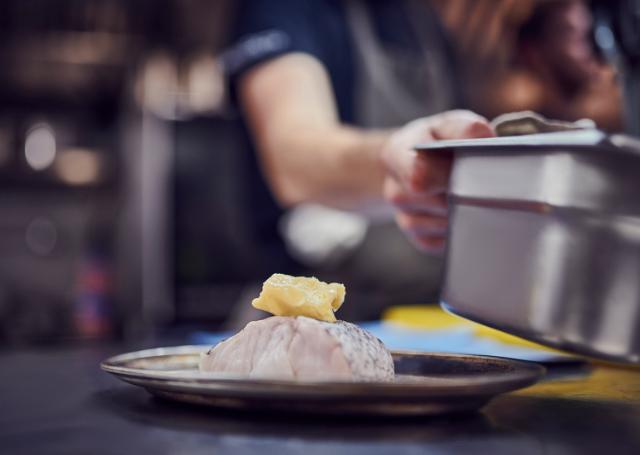 Shelving and storage
Need more shelving to store more? We have a range of shelves which fit perfectly into our range of equipment.
We also offer storage accessories which your chefs will love, including gastronorm pan sets and spacers for prep units.
Legs
Whether you choose legs, castors or levelling bolts we have a variety of heights and types to suit your needs.
And more
Display multideck ticket strips, ice machine pumps and cleaning kits and roll in stainless steel trolleys are just some of the extra accessories we offer.
We're ready to help
For details on product options and accessory availability, please contact our team who are ready to help.