XTRA by Foster
RANGE OVERVIEW
Affordable. Reliable. Available.
Our budget-friendly commercial chillers have a flawless, stainless steel finish, making them stylish, practical and extremely affordable.
Built for you, designed
for your budget
The XTRA range has been cleverly designed to provide a solution that meets your refrigeration requirements on a budget.
Available at a competitive price, the range includes a suite of value for money products offering reliability you can depend on.
  XTRA cabinets
Full 2 years parts & labour warranty from the UK market leader for total peace of mind
Airflow
Enhanced cabinet airflow further improves performance, making sure cold air gets to your food.

Range
A full range of value for money refrigeration you can depend on
– 600/1300 litre gastronorm cabinets
– 400 litre Slimline cabinets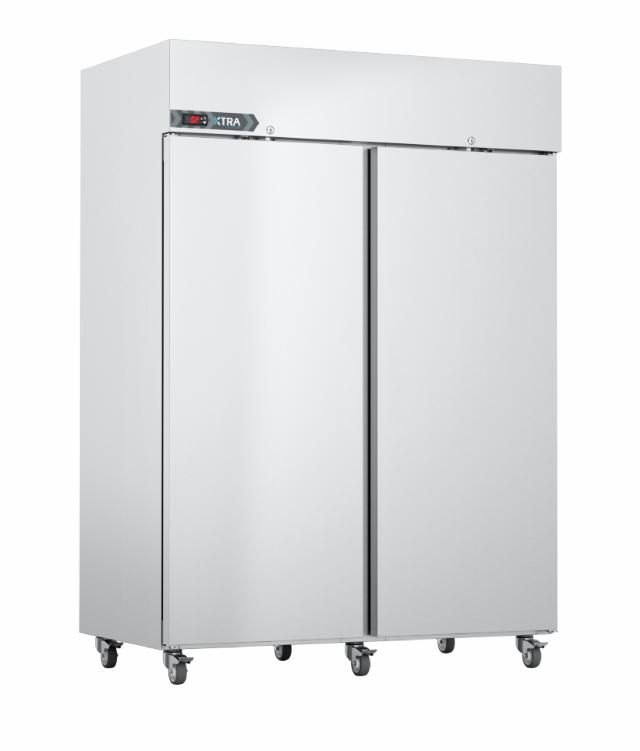 XTRA counters
With a flawless, stainless steel finish, our XTRA counter fridges are both stylish and practical.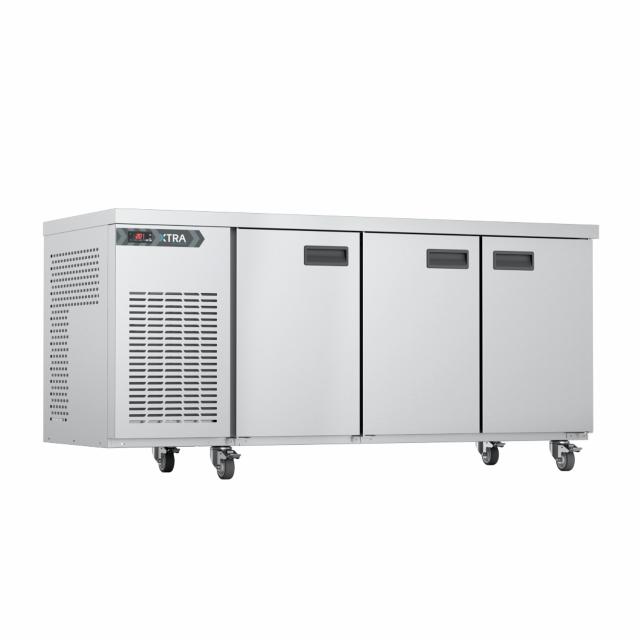 Versatile
Two and three door gastronorm counters available.

Available
Available for delivery directly from our UK manufacturing plant.
Mobile
Available with removeable gaskets for easy maintenance, door locks for security and castors for ease of movement when cleaning.
Energy efficient
Energy efficient R290 hydrocarbon refrigerant available across the range, reducing your energy bills.


XTRA prep stations
Reliable commercial refrigeration built for you, designed for your budget. Whether you're prepping for pizzas, sandwiches, kebabs or jacket potatoes and salads, our XTRA prep range includes a raised prep top or saladette to suit.
Food safe storage
Unlike traditional prep counters, Foster's clever refrigeration system design includes a centrally mounted evaporator and close coupled circulation fans. This ensures class-leading performance, meaning the food inside your counter and prep-area are held at safe temperatures.

Ergonomic design
XTRA Prep counter has been ergonomically designed with the operator in mind.
Value
Excellent value with no compromise on safe food storage. All models have a hinged cover allowing safe storage of ingredients.

Quality and reliability
Manufactured with robust components designed for 24/7 commercial use, safe food storage is assured with regular use in hot kitchen environments.
XTRA blast chillers
Our XTRA blast chillers swiftly reduce the temperature of food to ensure cooked food retains its quality, taste and texture.
Versatile
A full range of value for money economic blast chillers you can depend on:
10kg chilling capacity

20kg chilling capacity

35kg chilling capacity
Capacity
75mm shelf spacing on XTRA blast chillers maximises capacity.
Blast chilling
The blast chiller range has hard and soft chill programming options which chill food from +70°C to +3°C in 90 minutes within specifications.

Available
Get your XTRA when you need it.
Take a look inside the XTRA range