BMW
BMW is a company that needs little introduction. Synonymous with quality and pioneering innovative technologies, the business is known worldwide and operates 30 production and assembly facilities in 14 countries, with a global sales network in 140+ countries.
Munich is home to BMW's new, flagship Design and Innovation centre. Opened in September 2020, the impressive 'smart building' provides a base for 4800 vehicle developers and follows an investment of approximately 1 billion euros. With space for 100 test benches and 200 laboratories, it boasts 150,000m2 of floor area – the equivalent of 37.5 football pitches and is viewed as the heart of BMW's global research and development network.
When choosing refrigeration equipment for its sizeable staff catering operation, the decision for BMW was simple. Having worked successfully with Foster's blast chillers at several other business locations in the past, their Operations Manager did not hesitate to pick Foster. "The Foster modular blast chiller units selected have always proven themselves to be extremely reliable and long lasting. They chill a wide variety of dishes and foods very rapidly and the control system is really intuitive. We received fantastic support from Foster Sales Manager Maximilian Müller which even included free training for our kitchen staff on operating the devices".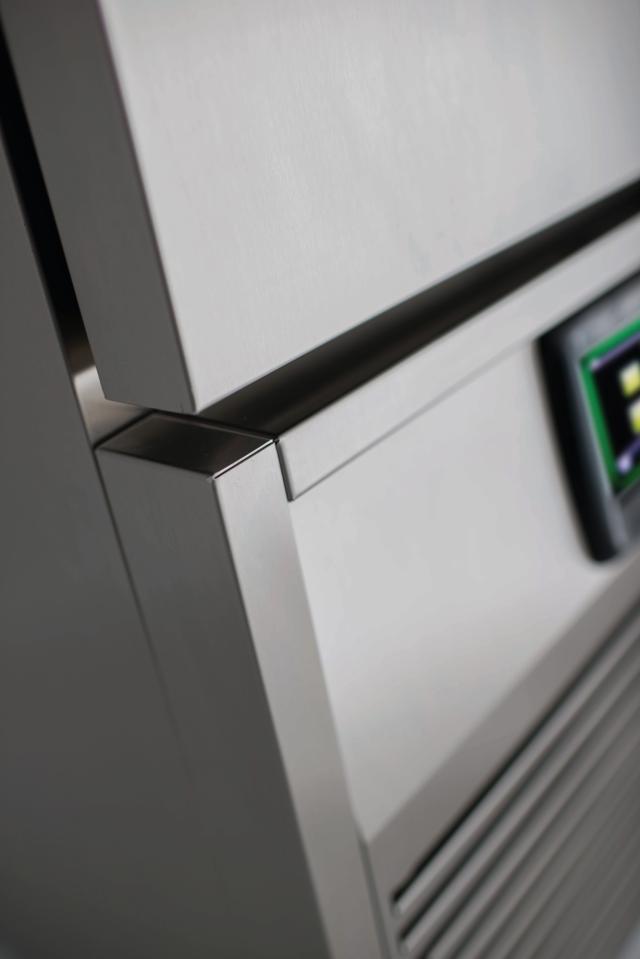 "We were delighted to be approached by BMW to work on this prestigious project."
The 3x MBC150W Foster blast chillers play an integral role in the cook chill process that serves around 5,000 meals to employees each day. Volume catering on this scale requires all functions to operate effectively together and the Foster equipment works alongside warewash and cooking equipment supplied by fellow ITW businesses Hobart and Elro.
"We were delighted to be approached by BMW to work on this prestigious project. We have supplied our equipment to them for many years and it is great to be valued not only for the quality of our equipment, but also our customer support. Credit also goes to our outstanding sales and installation partner, Edgar Fuchs München GmbH", said Maximilian Müller, Sales Manager at Foster Refrigerator.