BOCUSE D'OR TEAM UK
Case study

The Bocuse d'Or competition has been referred to as the 'World Cup of cooking'. Foster partnered with Team UK in the 2023 Final where British candidate, Ian Musgrave, and commis chef Adam Beaumont, both of The Ritz London, placed 7th out of 24.
British made EcoPro G3 cabinet and counter refrigeration solutions, provided by Foster as a key team supporter, gives the chefs crucial peace of mind around reliability and temperature control as they strive for culinary perfection.
Ian Musgrave, Candidate for Team UK and
Premier Sous Chef at the Ritz Hotel
"As Team UK, we wanted to showcase the best of British. That's from the produce to the design behind the concept to the refrigeration. We wanted to align quality with quality. We want to be the best as Team UK and we want to align ourselves with a refrigeration company that does that. Foster is just built differently.
"As a chef we rely on refrigeration, freshness of product is key to creating the best dish possible. Temperature control, reliability, durability is key to what we do."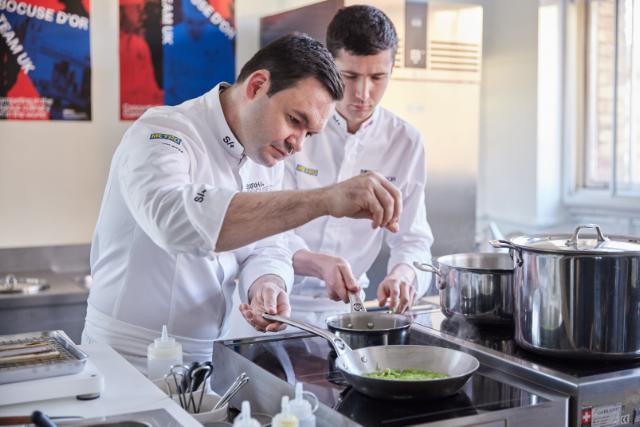 Tom Phillips, Head Coach for Team UK
"Competing in a competition like this, its absolutely vital to have quality refrigeration. That's why we partnered with Foster.
"We wanted to work with a company that could match us on the levels of performance that we, as chefs, bring to the competition and the quality that we needed."