ROSEMARY SHRAGER COOKERY SCHOOL
Case study
Rosemary Shrager
Cookery School
Celebrated cook and previous I'm a Celeb jungle survivor, personally requested Foster Refrigerator products when specifying the Rosemary Shrager Cookery School with catering consultancy Salix.
The Rosemary Shrager Cookery School fuses Regency charm with state of the art professional cookery spaces in purpose-built kitchens designed to inspire cooks at every level.
John Rogers, Executive Chef at the cookery school said: "Opening this school is a life-time ambition for Rosemary, so we knew we had to get the design right. We wanted to do justice to the amazing Pantiles setting, while providing a fully professional efficient workspace for our students. This meant using quality products we trust and that we know will be durable, Foster equipment fits this bill completely."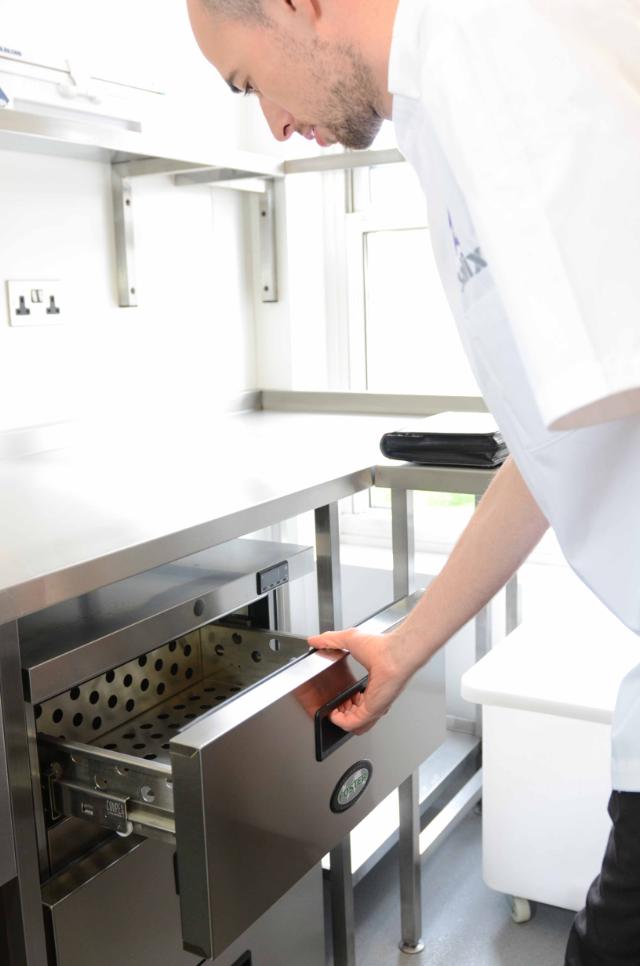 "We have partnered with leading names in the industry, Foster, Bonnet, and Hobart..."
Rod Cullen who headed up sales and design on this project for Salix Commercial Kitchens said: "John chose Salix to work with as he was very impressed with the chef's kitchens we have designed and built for Michelin starred chef's like Jason Atherton, Adam Byatt, and Marcus Wareing.
"We have partnered with leading names in the industry, Foster, Bonnet, and Hobart, to deliver the most durable, up to date and efficient kitchen possible to create a real restaurant or hotel kitchen environment."
The site features a large demonstration kitchen, along with fully equipped work stations for each student and will include: 1 x Purpose built bespoke cold store with remote refrigeration plant, 1 x BCFT11 Blast Chiller, 2 x EP1/4H 4 door counters, 1 x HR150 with drawers and 1 x EP700L upright freezer.
Hear from Rosemary Shrager: