Lord's Cricket Ground
Case study
Foster equipment has featured in the back-of-house kitchens at Lord's for several years
Foster Refrigerator has seen six new Display Chillers installed at the recently refurbished bar at the iconic and world renowned Lord's Cricket Ground in London.
'The Bicentenary Bar', the new bar at the home of English Cricket, opened its doors in May 2014 as part of the ground's 200-year anniversary celebrations and extensive refurbishment programme.
Foster equipment has featured in the back-of-house kitchens at Lord's for several years, Lord's a true British institution, choosing the British refrigeration manufacturer, for its quality refrigeration needs for decades, but with this new revamp, it was Foster's environmental credentials which caught Lord's eye.
Lord's is in the middle of its Masterplan redevelopment programme, which includes extensive building works, including new stands, new pavilion offices, banqueting suites, and a refurbishment of the Tavern Pub, also on the site. This multimillion pound project coincides with the club's 200-year anniversary, with owners and guardians of International Cricket MCC achieving the balancing act of these extensive works, while ensuring matches are not disrupted. Works on the latest phase are due to be completed by the first game of the 2017 season.
Sustainability is a key driver at Lord's, which has its own sustainability department set up to assess equipment and suppliers prior to purchase, ensuring the environmental impact of all goods used at the grounds is quantified, and to help keep running costs down across the site.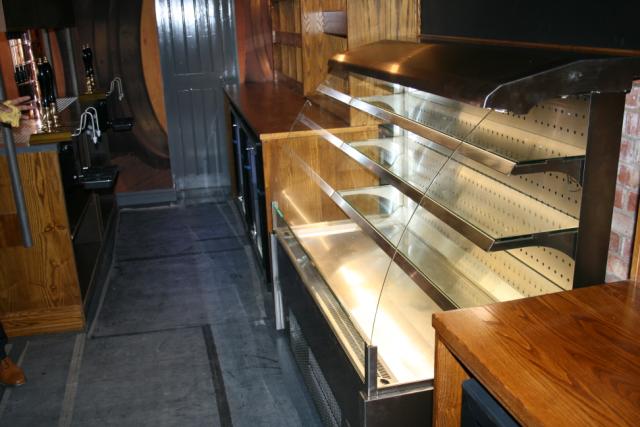 We recognised that a Foster product would be the best solution in terms of product specification
Pedro Saavedra Rodriguez, Senior Operations Manager, Food and Beverage Retail at Lord's said: "It is impossible and irresponsible not to factor sustainability in to new design and build projects, especially projects as big as the refurbishment Lord's has recently undergone.
"The whole impact of a bar refit needs to be monitored in and the environmental impact of each part of the process audited and assessed. The work to create 'The Bicentenary Bar' was no exception, and without a doubt, those decisions included which front-of-house equipment we chose."
The new Foster Display Chillers all designed and built in the UK, were chosen by supplier, Lockharts, to fit out the Marston's Brewery run Bicentenary Bar, which is one of the key hospitality areas at the ground. The team selected the new open-fronted Foster Display Chillers to allow customers to speedily access the food of their choice, fitting with the grab-and-go service this more casual bar area required.
Pedro Saavedra Rodriguez, said: "When we began the process of redeveloping the bar, we knew that display chillers were the best option for the snacks and drinks we want to sell. We recognised that a Foster product would be the best solution in terms of product specification, but we didn't want a product which was too imposing, and would take away from the ambience of the bar.
"Foster's new Display Chiller was the natural choice the equipment fit the space in a very subtle way, blending into the bar, while allowing customers to self-serve and get the products they want quickly."
"We wanted to ensure we worked with a supplier who was actively working towards sustainable solutions for refrigeration."
Along with the shape of the produce, the ability to choose a longer 1500mm model was also a selling point for the team at Lord's. Rodriguez said: "Because the cabinet comes in a wider 1500mm, we know we can stock them full enough to cope throughout the busy periods without having to re-fill so frequently."
But the deciding factor in equipment choice for the Lord's team was Foster's work to reduce its carbon emissions across its manufacturing, and the presence of its Corporate Social Responsibility report, now a fully integrated part of life at Foster. Foster was also recently recertified with the Carbon Trust Standard – its second certification, after reducing carbon emissions at its Norfolk factory by 14.5% in just 5-years.
Rodriguez said: "Our sustainability targets are very much in line with those employed at Foster. We wanted to ensure we worked with a supplier who was actively working towards sustainable solutions for refrigeration."
Ajaz Akhtar Regional Business Unit Manager at Foster said; "Sustainability is about the whole life of a product – from the way it is designed, to the way it is built, through to how it copes in its working life, how it performs in busy bar areas, how it is maintained and how much that costs customers to run.
"Sustainability used to be sales gimmick, now it is a quantifiable, and valid purchasing factor. End-users need to know their equipment is as economical to run as it is ecological. "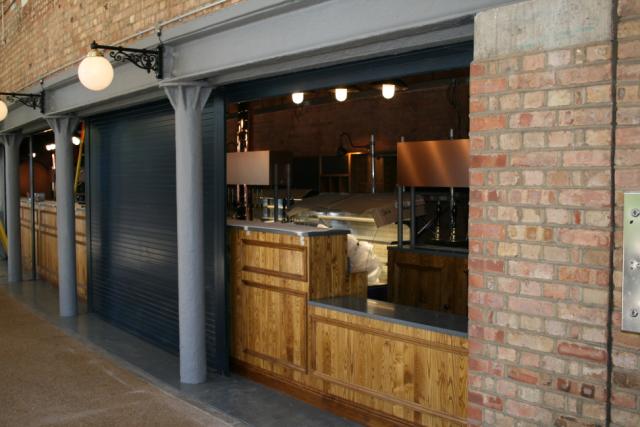 Foster Display Chillers
Foster's Display Chillers are packed with all the innovative technology you expect from the company's award-winning backof-house ranges, again something the team at Lord's were all too aware of.
We are really pleased with the Foster Display Chillers, a great choice for any front-of-house refrigeration."
Foster Display Chillers feature new ACT - Anti Condensation Technology, which has been designed to help keep the glass around the unit clear from associated water vapour and condensation. This means even with the closed-fronted option, customers will always have a good clear view of the products on offer.
The Display Chillers are finished with the highest quality 304 stainless steel interior and exterior; the gold standard in performance finishes. This top-spec finish means customers' food is displayed on a superior surface, which is easy to clean, without smearing. This ensures that the food is safely cooled in quality equipment that is easy to maintain in any busy bar or café environment.
What is more, all Foster Display Chillers come with 2-years' parts and labour warranty as standard, so customers can rest assured that we are there for them when they need us.